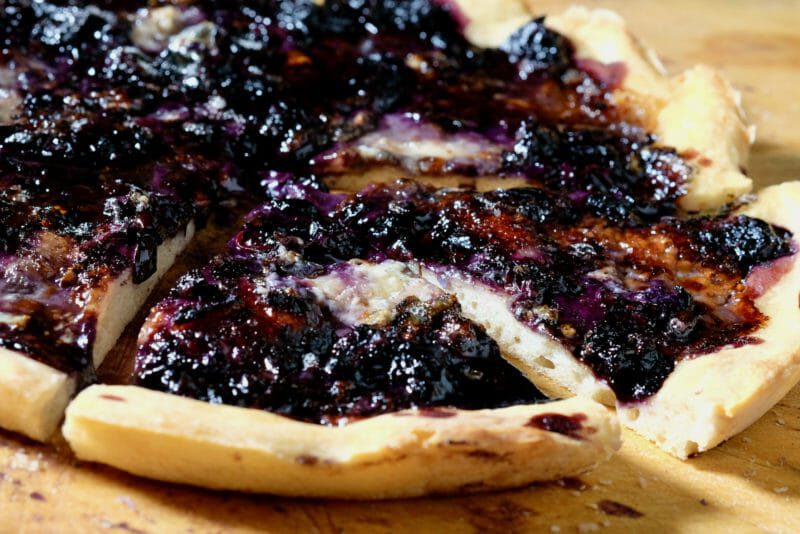 Two of my favourite indulgences, blueberries and Roquefort cheese, sitting atop a flatbread that is worthy of such an esteemed topping. A combination made in… [your choice of utopia].
I admit I didn't really get the concept of a "dessert pizza" until I ate pizza at the Watermill Bakery in the Wairarapa, a province of New Zealand.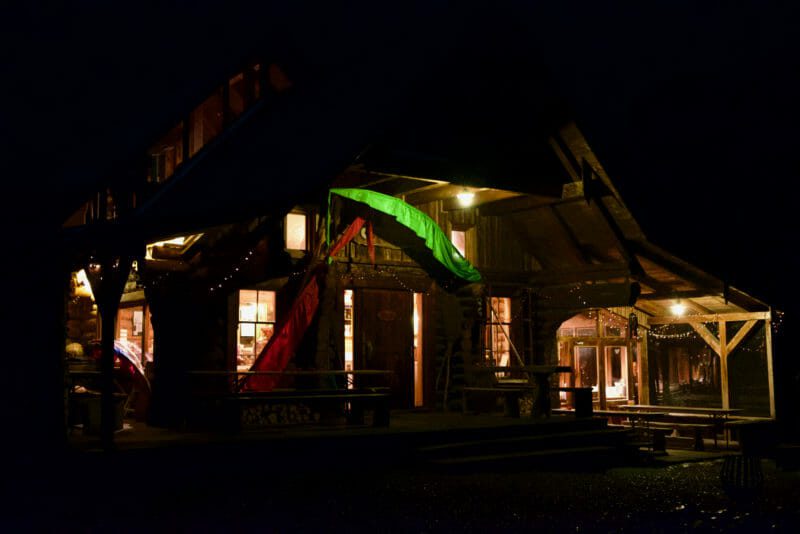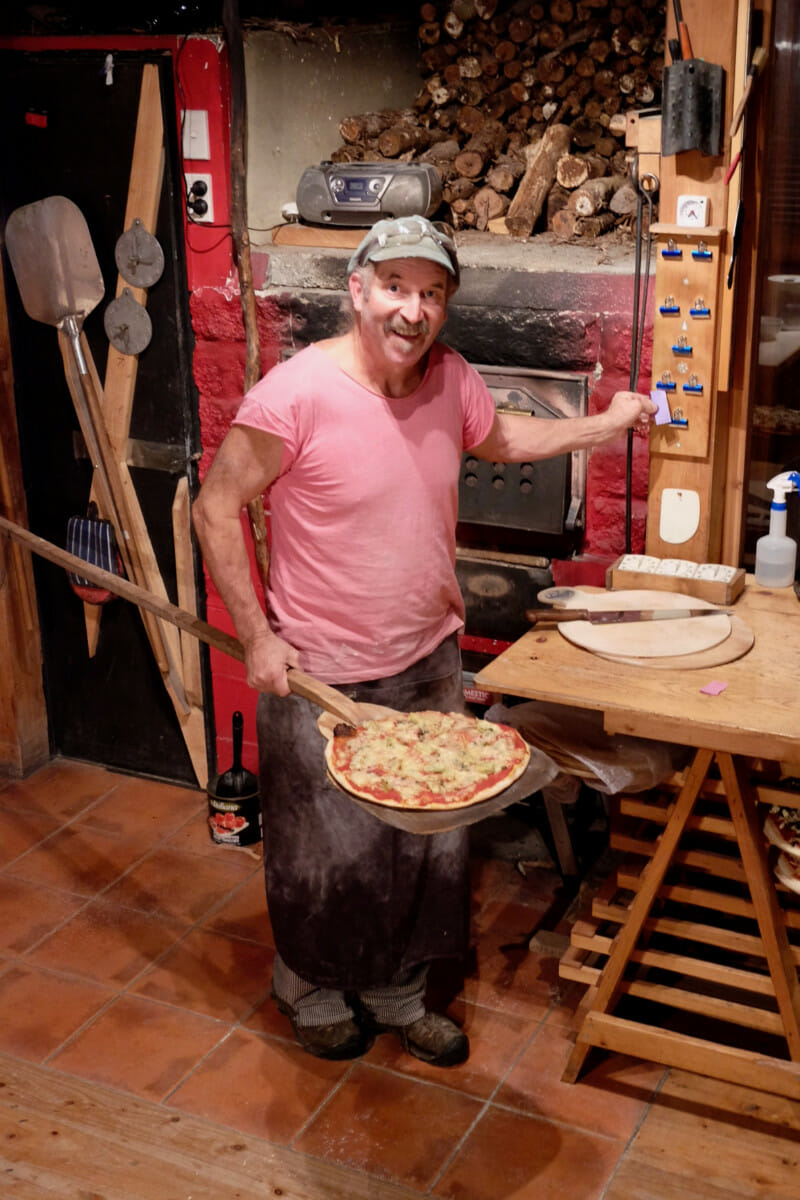 The Watermill Bakery's inspiring chef…
Of course, it is not a pizza in the classic sense; it is a flatbread. It took a few attempts at flatbreads before I tried to create something like those amazing "dessert pizza's" from the Watermill Bakery. In this project, I married two ingredients which, to me, are two of the best – blueberries and Roquefort cheese.
Blueberries
Blueberries are easily my favourite berry fruit. Even though I live in Vietnam, I am lucky enough to be able to purchase either New Zealand or Californian blueberries year-round. And I do. Not only are blueberries delicious, but they are also one of the so-called superfoods, being packed with antioxidants and phytoflavinoids. Try eating fresh blueberries with some Roquefort cheese and a glass of red wine. Did someone mention utopia?
Blue cheese
Although I enjoy a wide range of blue cheeses, I am always drawn back to Roquefort. It is such a truly wonderful cheese with a long interesting history and a complimentary bonus of potential health benefits. To me, it has a melt-in-your-mouth sensation that other blue cheeses do not.
And why call this a blueberry and Roquefort flatbread? Well, it is. It is bread that is flat. There are so many flatbread variations from cuisines around the world. Pizza is a flatbread that has its origins in Italy. Flatbreads also feature heavily in other cuisines such as Mexican and Indian. This recipe can't be associated with a particular origin. It is just me using some techniques that I know with some ingredients that I love.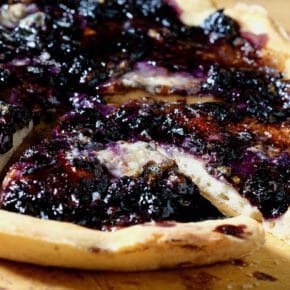 Blueberry Pizza with Roquefort cheese
Two of my favorite indulgences, blueberries and Roquefort cheese, sitting atop a flatbread that is worthy of such an esteemed topping. A combination made in… [your chose of utopia]. 
Print Recipe
Ingredients
Flatbread
3/4

cup

warm water

1

tsp

active yeast

1

tsp

honey

1

tsp

salt

2

Tbsp

extra virgin olive oil

1

Tbsp

olive oil

2

cups

all purpose flour
Blueberries
250

g

blueberries

Grated zest of a lime

2

Tbsp

water

2

Tbsp

balsamic vinegar

1

Tbsp

liquid honey
Instructions
Flatbread
Whisk together the warm water, yeast, and honey in a large bowl. Let sit for 15 minutes. Bubbles should be appearing.

Add 1 cup of flour and 1 tsp salt and stir to combine.

Add another 1/2 cup of flour and start kneading with one hand.

Knead for around 3-4 minutes, adding sprinkles of flour as needed to stop it sticking to your hand or bowl.

Fold in 1 Tbsp of the extra virgin olive oil, knead some more, then fold in the other Tbsp.

Knead another 3-4 minutes.

When the dough is getting a little springy (push your finger in and the dough should rebound), form it into a ball.

Smear the inside of the bowl with the 1 Tbsp olive oil.

Put the ball of dough in the middle of the bowl, cover and let sit at room temperature for 2 or 3 hours. It should have doubled in size.

Punch down to remove the air bubbles and divide into halves.

Allow to sit for another 30 minutes. Time to prepare your toppings.
Blueberries
To a sauté pan add the blueberries, lime zest, water, balsamic, and honey. Stir together.

Bring to a boil then reduce to a simmer. Simmer until the blueberries start to break up and the liquid reduces and starts to caramelize.
Putting it together
Preheat the oven to 250 degC.

Roll out or hand press the flatbreads to about a 3mm thickness.

Distribute teaspoon sized pieces of Roquefort cheese around the flatbreads.

Spoon over the blueberries.

Put in the oven and bake for 10 minutes or so, until the cheese is bubbling and the base has browned.

Let sit for 10 minutes before serving.