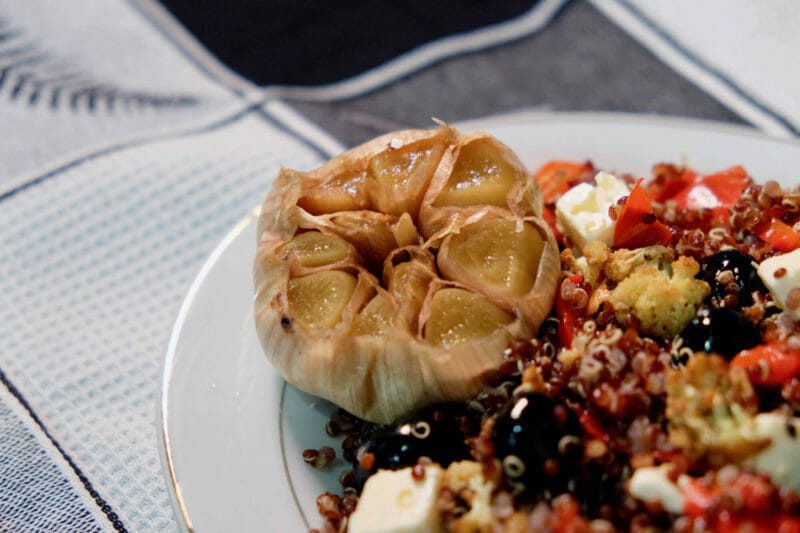 Garlic is one of those superfoods with so many health-giving benefits that there is no excuse not to consume it at every opportunity. This slow-roasted garlic recipe results in garlic that is milder and sweeter than raw garlic but still has all the nutritional benefits.
Raw garlic is great, except for one small thing – the odour it can impart to our breath and body. Slow roasting garlic makes it so much milder and sweeter – virtually eliminating that one reason not to consume it. Plus, it is delicious. Black garlic takes this much further and slow roasts the garlic at a much lower temperature for much longer. If you can find black garlic (Amazon), give it a try.
Many recipes on delectabilia use slow-roasted garlic. The sauce served with these seared scallops was a particular highlight. These mussels grilled with roast garlic were also amazing.
To prepare slow roasted garlic, I do the following…
Cut off the top of the garlic heads, exposing some of each of the cloves.
Place each head on a square of foil large enough to wrap it.
Drizzle some olive oil on the exposed cloves, plus a pinch of salt.
Wrap up each garlic head.
Bake in a 170 degC oven for 1 hour.